Source⧉Crypto
hackathons
drop hackathon links here
43 messages
⧉infominer
23-Aug-18 04:01 AM
3-week Digital Hackathon in Partnership with Bounty One and BlockGeeks Now Live. With the new and improved Embark framework, we are partnering with BountyOne and BlockGeeks to host a digital hackathon where we'll #buidl DApps to be used at the Status Hackathon. It is incr...
⧉infominer
23-Aug-18 12:46 PM
KJreactor
23-Aug-18 12:46 PM
⧉infominer
23-Aug-18 12:46 PM
KJreactor
23-Aug-18 12:47 PM
KJreactor
23-Aug-18 03:56 PM
eff
24-Aug-18 06:31 AM
We're building a community of creative young people working on interesting projects around the globe.
its an online game but for side projects, and if you win you get 5k, round trip to silicon valley.
eff
24-Aug-18 07:30 AM
September 22nd – September 23rd Register Now #EOSHACKATHON The Challenge The Hackathon Challenge will be released on the day of the event to ensure a level playing field for all participating! In the mean time, start getting familiar with documentation on the EOSIO Develope...
eff
24-Aug-18 07:33 AM
Looms hackathon is happening this weekend in Norway
TL;DR: We are pleased to invite you to attend our first European hackathon, in beautiful Oslo, Norway, from August 24–26, co-hosted by our…
The biggest hackathon of them all Eth San Francisco
ETHSanFrancisco is an Ethereum hackathon starting on October 5th, 2018. Part of ethglobal.co, largest Ethereum hackathon in the world
There is a City of Zion hackathon going on
Over the past year, the CoZ has watched the NEO community grow from a small colony of ants into one of the most powerful ecosystems in the…
submission deadline is sept 14th
TheOWL
26-Aug-18 06:02 PM
Is there a Google spreadsheet of all of the Hackathons going on?
⧉infominer
26-Aug-18 06:04 PM
⧉infominer
06-Sep-18 03:56 PM
ETHBerlin (@ETHBerlin)
A hackathon without a party ain't nothing. So we got two. First join us for a decentralized pub crawl (and a DAI happy hour) and then @fabric_vc, @DharmaProtocol, Cambrial, @ParityTech and of course @SpankChain will meet you at Chalet Berlin - Register at the hackathon!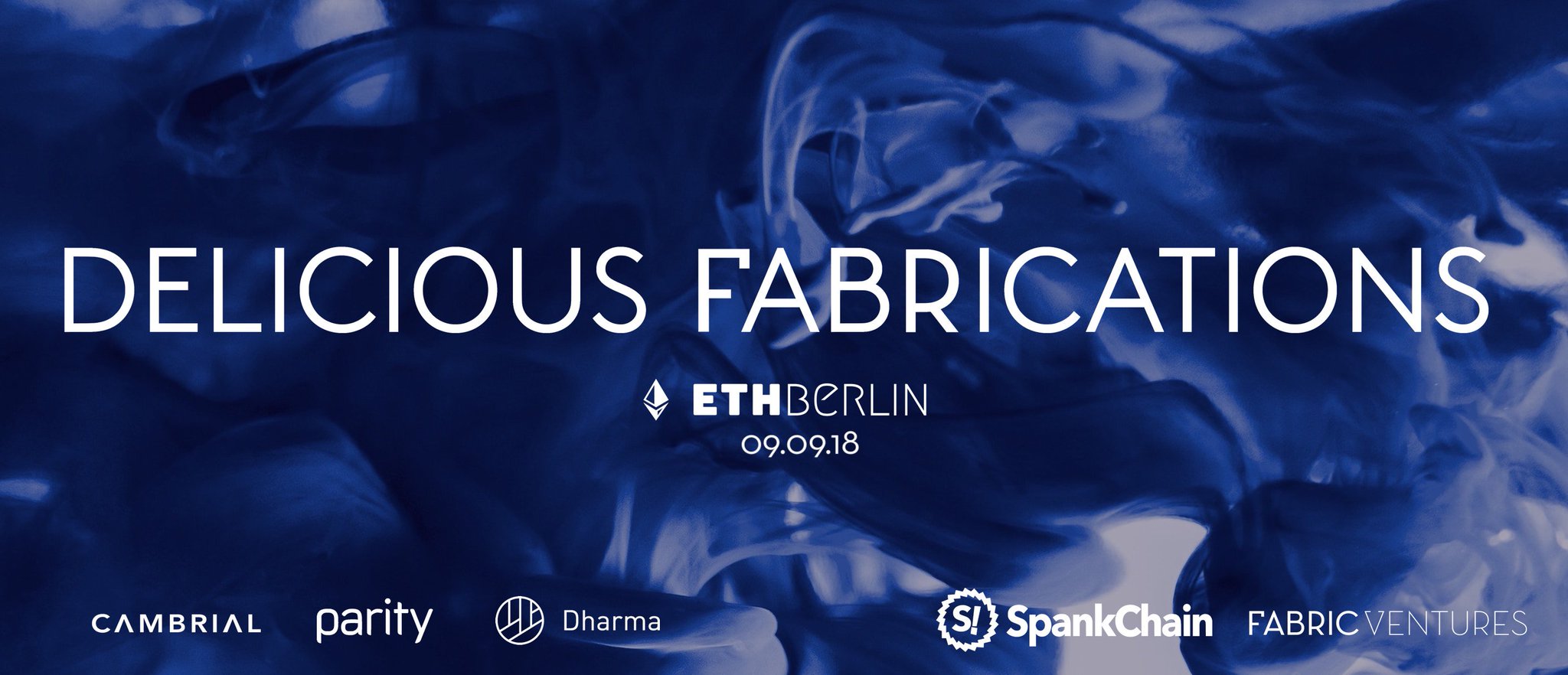 Twitter
KJreactor
16-Sep-18 06:47 PM
It's a shame these require to be in-person
⧉infominer
16-Sep-18 08:20 PM
⧉infominer
16-Sep-18 09:16 PM
KJreactor
16-Sep-18 09:45 PM
Thanks! grinning

@⧉infominer
(edited)
⧉infominer
16-Sep-18 09:45 PM
np, they're kind of a dapp incubator \ dd communty
KJreactor
16-Sep-18 09:46 PM
Sweet! I didn't get what stack or tech they expect for the event but now that your day that
⧉infominer
16-Sep-18 09:47 PM
check

#communities

channel for Concourse.. or probably a link in that doc too
KJreactor
16-Sep-18 09:52 PM
⧉infominer
16-Sep-18 11:54 PM
Since mid-2017, Ethereum hackathons have been held in many major cities across the globe, to encourage the development of dApps and blockchain systems.
⧉infominer
27-Sep-18 11:28 PM
YeOldDoc ⚡📦 (@yeolddoc)
Discussing an upcoming hackathon at work: A: "What are the topics?" B: "Same as last time: AI and AR/VR, but also blockchain now." A: "So... decentralized micro-txs facilitated by AI image detection in AR?" B: "Hold my red bull, I'm in the lab." 3 hours later... https...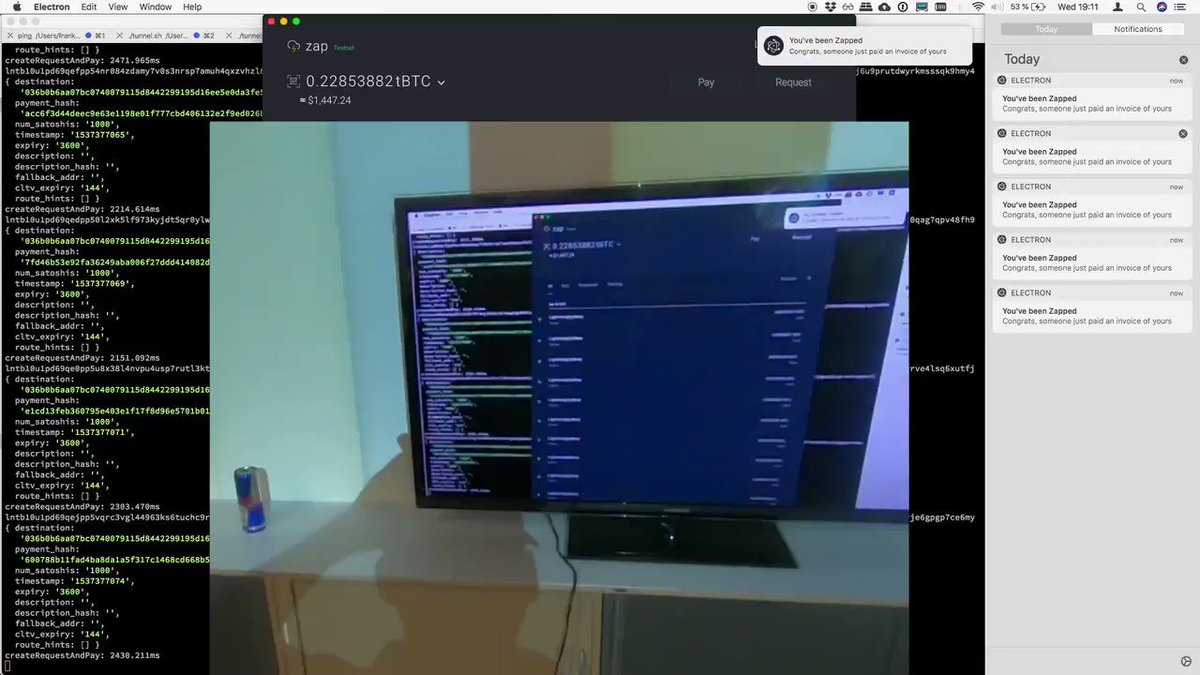 Twitter
⧉infominer
07-Oct-18 08:23 PM
89 votes and 2 comments so far on Reddit
⧉infominer
10-Oct-18 02:04 PM
James Todaro (@JamesTodaroMD)
Attendance at blockchain hackathons has surpassed that of 2017-style crypto conferences. Prediction: It's just a matter of time before we see an explosion of hackathons as conference marketing teams pivot. The TokenFest team now has the "blockathon." #blockchain ...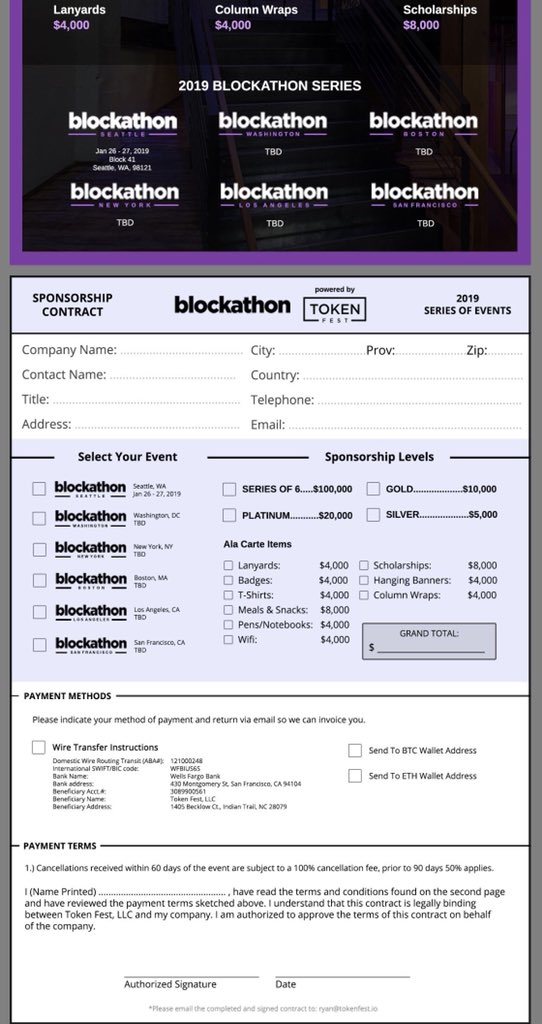 Twitter